Kickstarter Results Review
By Alex White
- 6 minutes read
- 1158 words
At the time of writing I've done three kickstarters, and all of them have been successful. I think it might be interesting to do a quick review of how each of them have done. What my goal was, how long the campaign lasted, how many backers I had, how well funded and so forth.
2016 - Starguild
My first campaign was for my heartbreaker SF game which I've been developing and playing with friends since the 1980's in one form or another. Around late 2014 I decided to get serious at attempting to publish it. I concluded that I would rather try and fail than not try at all.
It is a d20 based game which owed quite a lot to the True20 rule ideas but eliminated classes altogether and had dramatically simplified attributes - just Passion, Intellect and Physique. About 240 A4 pages and over 120,000 words, it has a rich campaign background and hundreds of adventure seeds.
I made up-front investment in cover art which I could use in all of my marketing (A lovely piece by Claudio Pozas which encapsulated the noir back-stabbing attitudes common in the game perfectly).
The £3,000 goal was entirely to cover internal artwork for the game as editing, layout etc had all been completed long before the kickstarter was ready. I had four artists lined up, three of whom did excellent work and one who flaked out after delivering five unfinished pieces.
I had a stretch goal at £4,000 to produce a book of six adventures, and that was surprisingly hard work to get completed!
2019 - A Cool and Lonely Courage
My second campaign was quite different. A small, tightly focussed historical story game which drew inspiration from the real life heroics of the women of the SOE in WW2 France. A third of the women who served in France were captured and killed by the nazis, yet at every point they showed a coolness and bravery which was remarkable.
The GMless game allows 2-5 players to create their characters and then narrate their stories in a series of flashbacks. There are simple rules that enable us to tell emotionally complex stories. It is a 48 page, 6x9 inch book.
This game felt much more personal in some ways, and I really wanted to show respect to the women whose stories in real life had inspired this game, so I wanted to get this professionally edited and I was delighted that Amanda Valentine agreed to edit it.
The £1,000 goal was to pay for editing and for the rights to use various archive photos in the publication.
2021 - Love & Barbed Wire
The third campaign was very similar in feel to the second one. Another historical story game, in this case it is a letter-writing game set in WW1. One player is a soldier in the trenches, the other is their loved one back home. Over five chapters of the war they write letters to one another guided by the season, the letters so far and the draw of a card from a deck of playing cards.
Once again, I was aiming for a game that is emotionally engaging and the stories which one can tell can be delightful or can be tragic. Either way they are memorable and help us to remember our ancestors who may have fought in the war (and perhaps remind us to write to those that we love now).
My up-front investment this time was a logo for the game produced for me by Carl Huber, which I could use in all my promotional material (and a variant of which formed part of the cover art for the finished book).
This is again a 6x9 inch, 42 page book, and once again Amanda Valentine kindly offered to squeeze in editing duties for this alongside other work she had on her plate.
The £1,000 goal was to pay for editing and for the rights to use various archive photos in the publication.
Results
| Game | duration | goal | Pledged | total backers |
| --- | --- | --- | --- | --- |
| Starguild | 4 weeks | £3,000 | £5,448 | 190 |
| Lonely Courage | 3 weeks | £1,000 | £4,665 | 198 |
| Barbed Wire | 3 weeks | £1,000 | £3,119 | 133 |
Pledge Levels
The following graphs show what progress was like for each of the kickstarters. Although it took a week to reach my goal for Starguild, it was a higher initial goal and if you look carefully the time taken to reach £1,000 was quite similar across all three projects and it reached the £3,000 mark sooner than the other projects.
It is difficult to draw conclusions because these games are quite different and I think appeal to different demographics - even the two story games have quite a different mode of play and it doesn't surprise me that I had fewer backers for Love & Barbed Wire which is more of a digression from the normal kind of games.
Starguild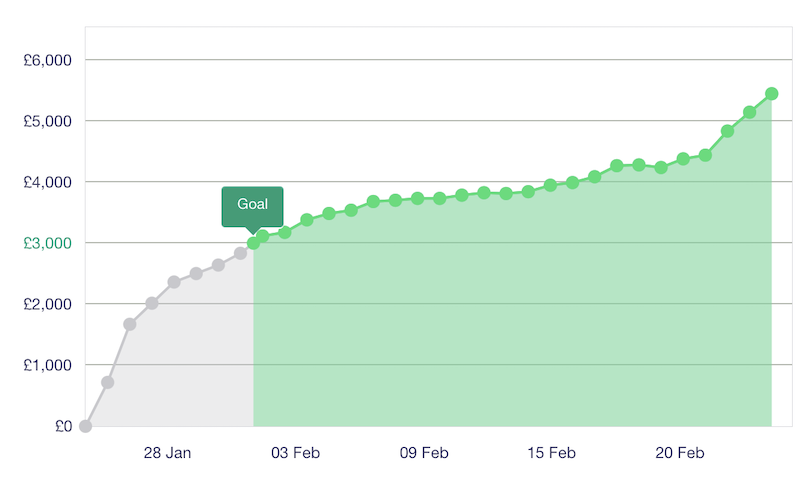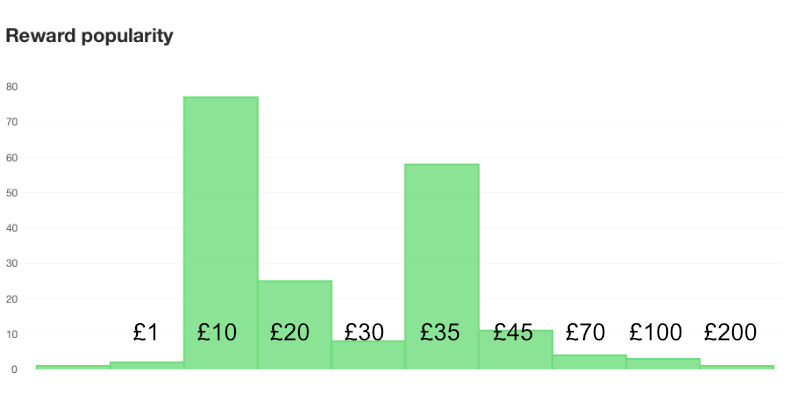 A Cool and Lonely Courage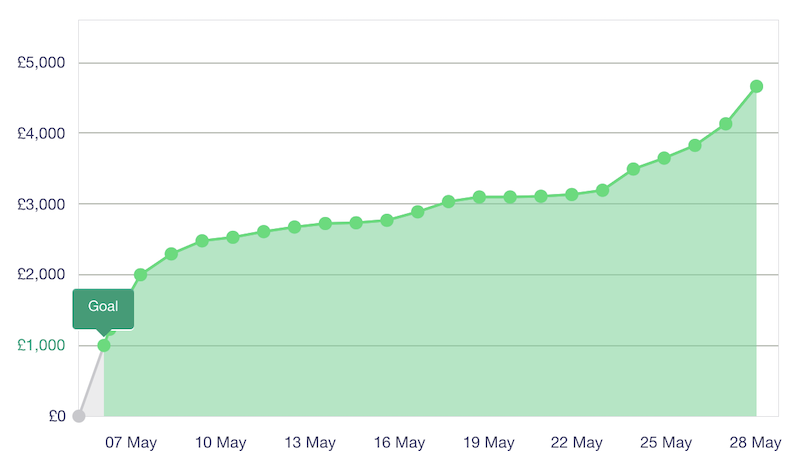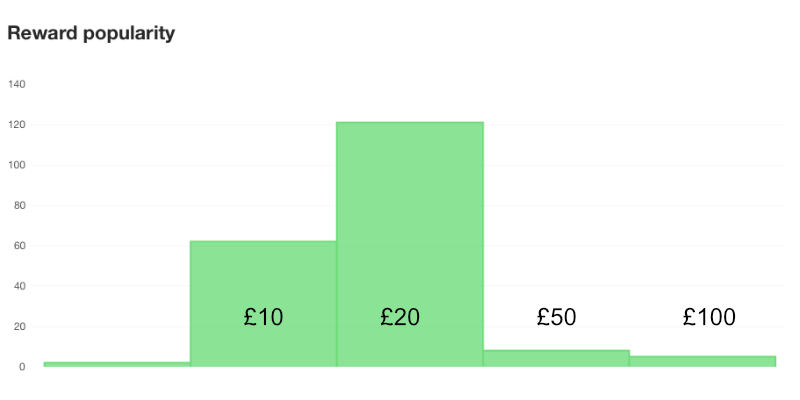 Love & Barbed Wire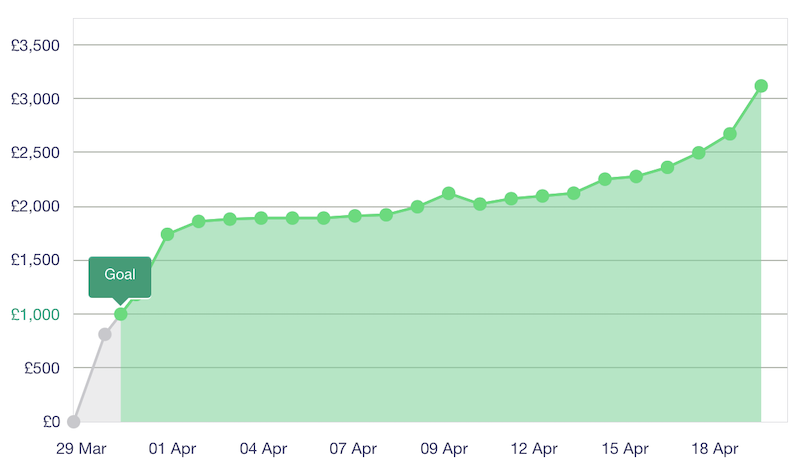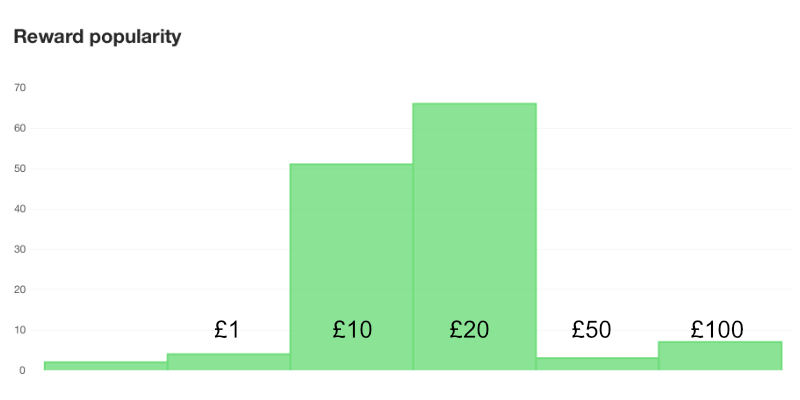 Lessons?
I think that the first lesson which I think anyone can takeaway from this is that while it is marvellous that there are kickstarters that raise tens or hundreds of thousands of pounds from backers, it is possible for a small publisher who controls their costs and plans carefully to use kickstarter to reach an audience and successfully bring a game out into the world. That's a pretty big thing, and it is easy to overlook or downplay it, but there has never been an easier time for small game designers to bring something to market.
The pledges here didn't just roll in by magic - there was a lot of hard work trying to get the news out. Talking to people before the launch, running public playtests, promoting and attempting to build excitement. There is a little bit of luck of the draw in there too - if kickstarter chooses to promote your work you can get a boost, but if they ignore you there doesn't seem to be much you can do about that (and they ignored Love & Barbed Wire a lot!) It would be interesting to understand how their algorithms decide what cross-promotion they want to do - I noticed that Starguild was cross-promoted to people who backed Apocalypse World 2, and that must have helped.
The biggest improvement that I could make is getting in front of more potential backers who become backers. My current investment of time on twitter, facebook and other social channels has provided some engagement but I need to find a wider base of engagement to get the news out to a wider group of people.
It is worth including a range of pledge levels, because there are some people who will be interested in supporting you at the higher pledge levels (and those are disproportionally valuable in meeting the bottom line of your kickstarter), so do think about what options you might have for higher pledge levels in your campaign.
People mentioned that it is worth following
Cover Photo by Jay-Pee Peña on Unsplash